A simple way to purchase, store, ship, and assemble collapsible wood shipping crates.
Shipping crates made simple
SharkCrates are collapsible wooden crates that are durable, affordable, and come in a variety of standard and custom sizes.
Save on freight and storage space with our unique collapsible design that can be assembled and disassembled in just a few minutes.
Our heavy-duty wood crates are economical enough for a one-way shipment and rugged enough to make the return journey.
Freight is expensive!  Our collapsible wooden crates can be stacked up to 8x high, which helps reduce total freight cost per crate. 
Case Study:  Shipping (8x) 48 x 48 x 48" crates from Milwaukee, Wisconsin to Grand Rapids, Michigan
Freight cost (standard crates)     = $452.64
Freight cost (SharkCrates)           = $113.16
Freight Savings                             = $339.08 or 75%!
Save Valuable Warehouse Space!
SharkCrates also save valuable warehouse space.  Standard crates and raw materials to build your own crates take up precious square footage in your warehouse.
Case Study:  (48x) crates 48 x 48 x 48" in stock, stacked 12' high.
Standard crate floor space used = 256 ft2
SharkCrate floor space used = 64 ft2
75% floor space saved!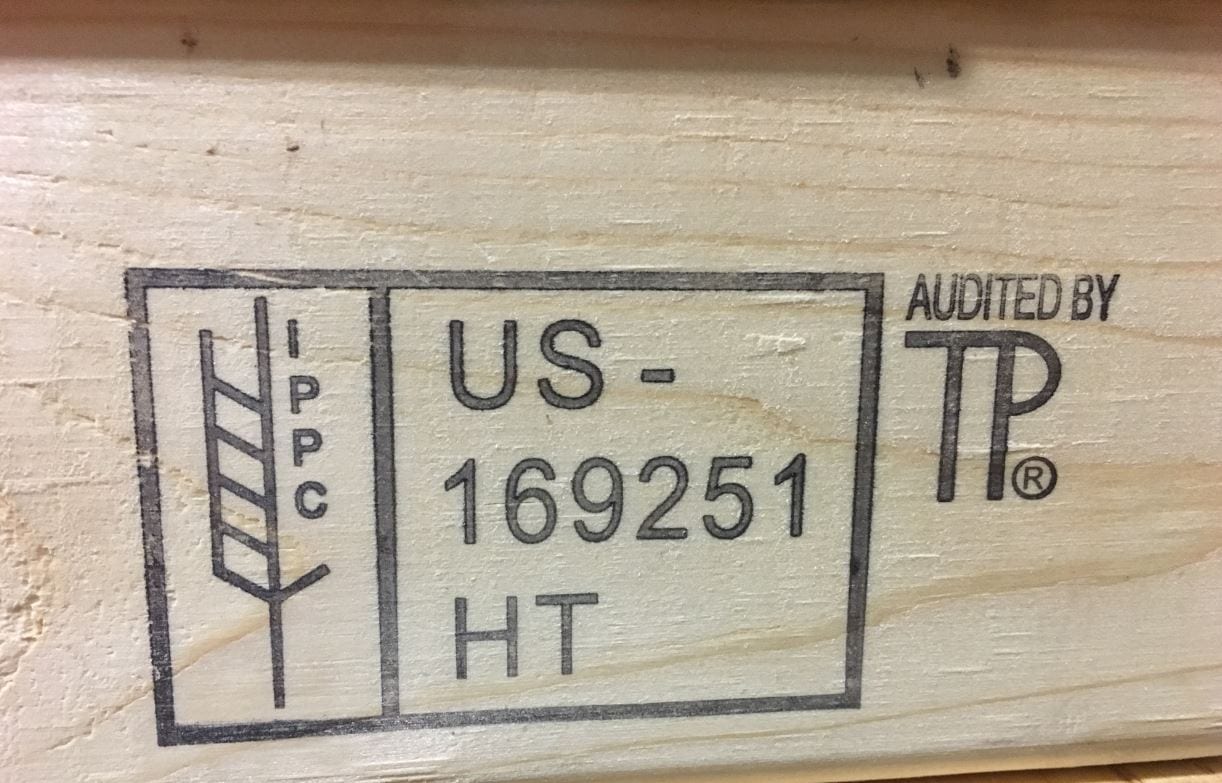 In accordance with IPPC regulations, all SharkCrates are ISPM15 certified, audited by a third party, and ready for immediate export.
We take our commitment to protecting the native forests of our neighboring countries very seriously.  Even if you don't buy from us, please make sure you look for the heat treatment stamp (HT) like ours before shipping any solid wood products overseas.