Find the right ISPM-15 Certified pallet to put under your SharkCrate
ISPM-15 Pallets for your SharkCrates
On all standard SharkCrates

Designed for multiple trips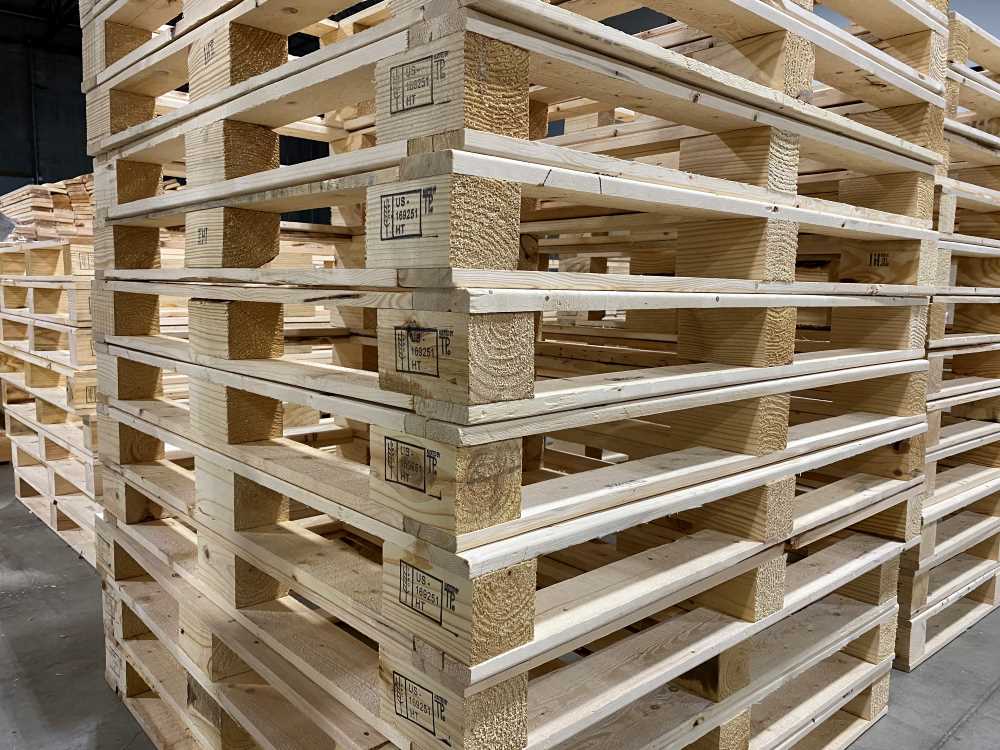 Standard Pallet
The pallets under our standard wood crates are a block-style 4-way entry pallets made from 1×4 lumber and 4×4 blocks.  The bottom of our crate is secured to the blocks with specialty screws that can be removed should you need to replace the pallet.  While simple, these pallets offer a lightweight and economical solution for one-way domestic or international shipments.  As with all our pallets, these are ISPM-15 certified and ready for export. 
SharkCrates was a vendor I saw at Pack Expo and they caught my eye as having a quality product that looked better than what we were building in house for our custom machines.  I did the math and their pricing for custom crates, that could be re-used, made it worth-while to use for our last two projects.  We no longer need to make a hardware store run, cut large panels down to size, and make our own pallets.  The crates look nice, the hardware makes them sturdy and easy to assemble, and it ultimately saves us time allowing my shop staff to do more valuable tasks. 
Heavy-Duty Pallet
In addition to the standard pallet, we also offer our heavy-duty "HD" pallet.  This robust pallet is made from 2×4 and 4×4 lumber and is designed to move heavy loads for one-way and returnable shipments.  The 2×4 deck provides a great base for lagging machinery, installing eye hooks or additional blocking and bracing.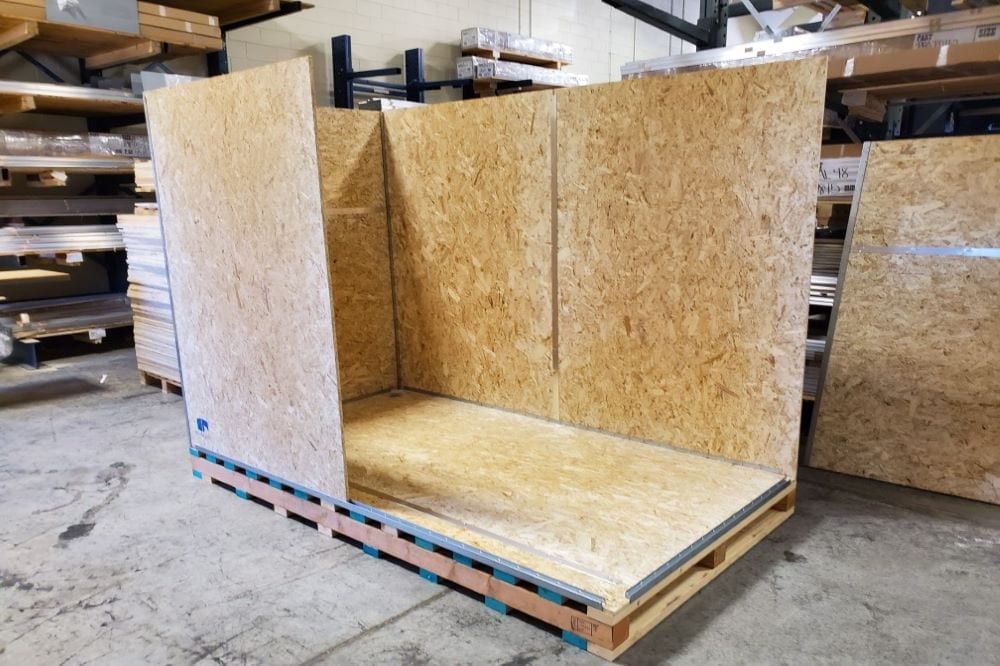 Sled Pallet
Our third pallet type is a sled-style pallet that was designed primarily for longer shipments over 48".  However, this pallet can be added to any of our SharkCrates.  The design is comprised of a solid pallet deck, 4×4 stringers and 2×4 with runners with chamfered ends that help minimize damage to the skid when the pallet is inevitably pushed on our pulled off a semi-trailer.  We often recommend this pallet style to our trade show customers as it typically offers the most longevity. 
Custom Pallets
Although we concentrate on the pallet styles above, we are always willing to work with whatever pallet requirements you have, whether it's adding a cradle for cylinders or adding pallet cushions for shock absorption. 
Send us your design or walk us through your shipping crate requirements and budget and we'll do our best to build a pallet that fits your requirements perfectly. 
Custom Pallets
Need a custom pallet?  Let us know!